March is a Great Month
I can't believe March is in full swing and I am loving it!
I hear you…MANY of you do not like March. The weather is still cold and unpredictable and makes planning outfits even more difficult than usual. Is that what you're thinking, right? I am with you. However, I personally have few good reasons to love this month.
First of all, it is my birth month, so of course I like it! You think I like to get older every year? Not necessarily 😅 but every birthday is a gift, a great one! Also, many other people I love in my life are born in March…few best friends and my brother. So I am in very good company!
Another reason is the Daylight Saving…I know a lot of you complain about the hour of sleep lost; but honestly, I don't feel that is such a big deal. I love to gain one more hour of sunlight. It makes me feel more energetic and consequently more productive. It also means the days are getting longer and Spring is just around the corner!
So, even if the weather is not that great yet, you know there is that feeling in the air…things are changing and soon Mother Nature will show all her beauty once more. Why then being so anxious about it? It has snowed in April many times before…SO be mad at it! If you ask me, April is way too late for snow! But March is still a transitional month; so we can forgive its unpredictability. It is part of the charm!
Spring means wardrobe change, of course; and we are all excited about that! So to make your life easy, you can still wear your leather boots and your favorite pair of jeans and just use those nice cardigans or open sweaters with a scarf; and you will have the perfect transitional outfit every time!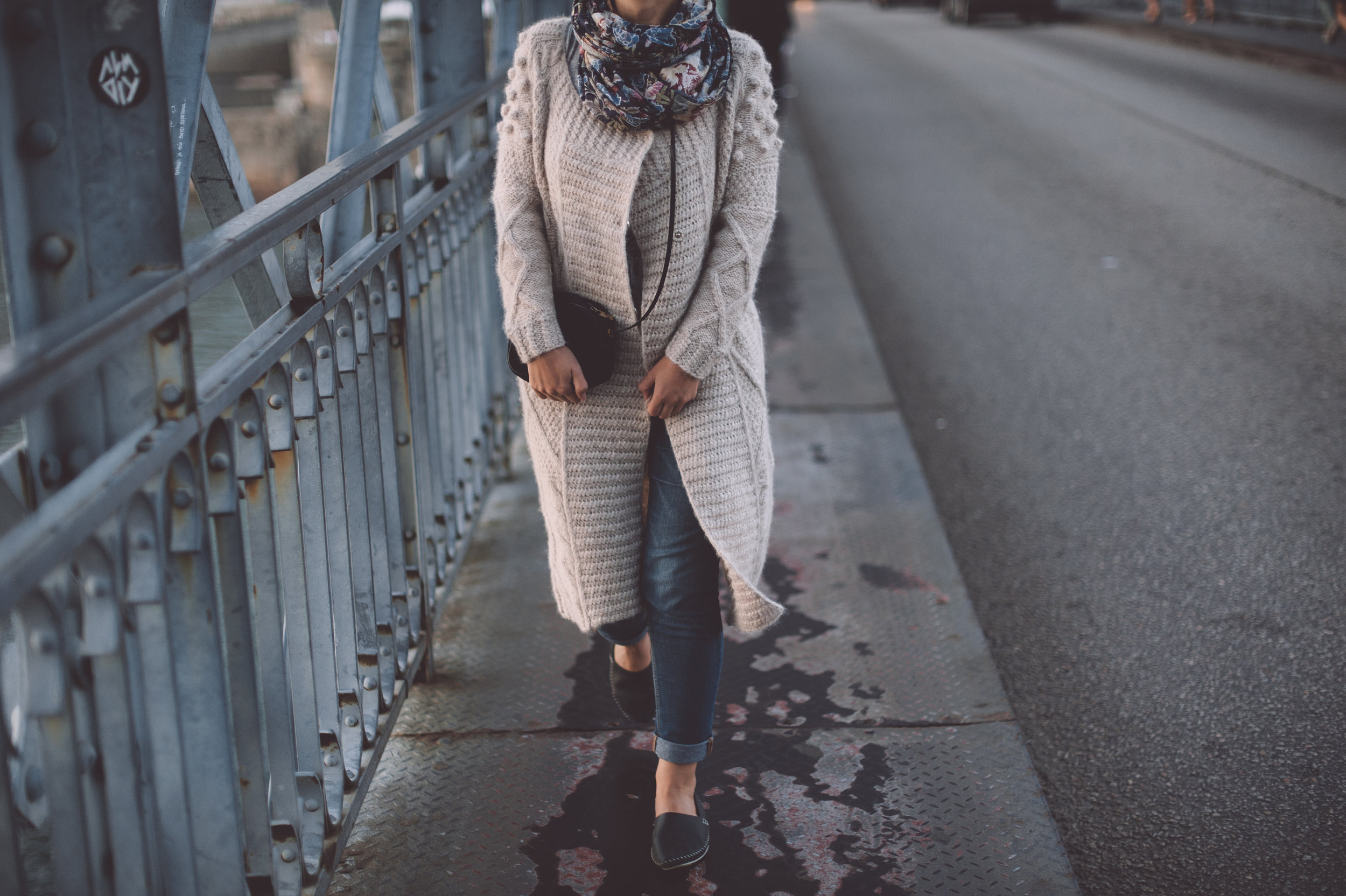 …the perfect transitional piece!
But above all, March is Women's Month….and for me, that by itself is the Best Reason to recognize March as one of the best months in the year! It's the time we should all pose, reflect, and honor women! We are always running around and taking care everybody around us. So it is time to take a step back from the caregiver role, and get a break from the routine to restore some balance.
Our business is made of women for women; so for us this month is particularly important. We are a group of ladies from different generations and backgrounds but we are all united by an idea and motivated by a purpose, To build something valuable. I don't think is just a coincidence that I was born n March because above all, I believe my purpose is to highlight women's strength and talents in this world.
Believe in the power of sisterhood!
Madda🌸
If you want to be a woman in power, then empower other women.